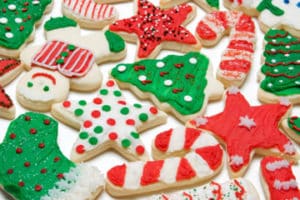 DECEMBER 2016
With the holiday season upon us, many Canadians have been spending time in the kitchen, baking sweet treats for family and friends.
While homemade cookies, tarts and bars have always been a popular gift, ever wonder if people actually enjoy receiving baked goods as holiday gifts? What about following recipes? Do Canadians tend to "wing it" or follow each step of the recipe?
Contract Testing recently conducted an extensive survey on consumer holiday baking trends with over 1,000 participants from across Canada.
Here are some of the interesting findings and insights from this survey:
Holiday baking is a must!
Canadians are hands-on when it comes to holiday treats with more than 85% baking this holiday season.
Recipes are key
Baking is a science and 93% of Canadians put their trust in recipes when making holiday desserts.
Cookies lead the pack
While there's no question that Canadians love homemade holiday desserts, cookies are the clear winner with 50% of Canadians selecting it as their go-to holiday treat. Cake is a distant second at 21%, followed by squares (11%) and pie (8%). Other favourites include fruit cake, cinnamon buns and cheesecake.
Sweet gifts
Baked goods are a popular gift choice for Canadians with 70% sharing sweet treats this holiday season. When it comes to receiving baked goods, 88% of Canadians welcome them while 10% say it depends on who the baker is!
For questions about this research, or how you can leverage consumer taste buds in your business, contact Andrew Scholes at andrew.scholes@contracttesting.com.