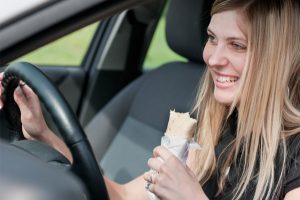 All-day breakfast was previously viewed as a weekend luxury but thanks to consumer demand, it has become a staple at a number of restaurant chains across North America. The increase in demand can be linked to longer commutes, flexible work days and the growing trend of eating a second, later breakfast.
While breakfast foods are easy to make at home, convenience is key and purchasing breakfast items from fast-casual restaurants is a weekly or daily occurrence for many consumers. Curious how often consumers are going out for breakfast? What's their go-to order?
Contract Testing recently conducted an extensive survey on consumer breakfast dining trends with over 1,000 participants from across North America.
Here are some of the interesting findings and insights from this survey:
More than half of Canadians (58%) and Americans (59%) eat breakfast at restaurants on a weekly basis. More than 10% of both Americans and Canadians do so daily while more than a quarter do so three times a week. For 20% of consumers, eating breakfast at a restaurant is reserved for weekends, while 10% keep it to just once a month.
There is no doubt that Americans and Canadians agree that breakfast is the most important meal of the day, regardless of when you wake-up! More than 60% of consumers enjoy breakfast foods after 10 a.m. on a weekly basis and nearly 30% do so three times a week.
The demand for restaurants to serve all-day breakfast is high with 57% of Americans and 66% of Canadians indicating they would purchase breakfast after 10 a.m. on a weekly basis if it was an option. The frequency is quite high with more than 30% of Americans and Canadians indicating that they would do so three times a week. Serving all-day breakfast would be enough for 80% of consumers to visit a specific restaurant.
When it comes to all-day breakfast, consumers are looking for options, its not just about bacon and eggs! Pancakes are a popular choice with more than 50% of Canadians and Americans selecting it as their preferred breakfast order, as are breakfast sandwiches (74%), waffles (50%) and yogurt parfait (44%). Eggs and breakfast meat are still the classic choice with 80% selecting it as their favourite. Other popular dishes include omelets, hash browns and French toast.
There is no doubt that consumers are keen for all-day breakfast menus and that their frequency of visitation would be high, provided their preferred menu options are available.
For questions about this research, or how you can leverage consumer taste buds in your business, contact Andrew Scholes at andrew.scholes@contracttesting.com.